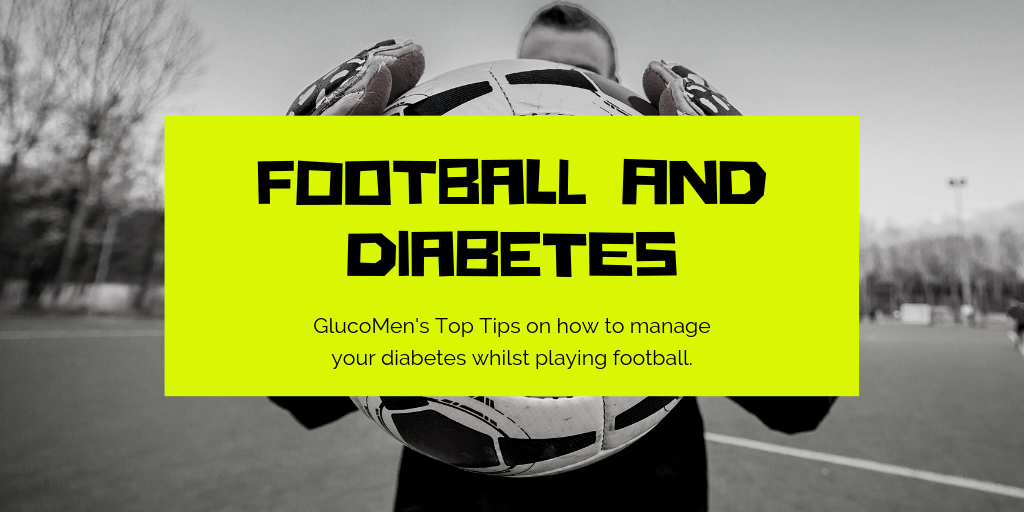 Football is a sport that results in varying degrees of intensity. The more physical you are when you play, the more you will need to monitor your diabetes. Playing irregularly will not require a severe change in management, but playing on a regular basis may need a plan in place to keep your blood sugar levels in check. Another factor is the specific position that you play on the pitch. For example, a goalkeeper is going to be a lot less active than an outfield player and therefore, probably require less monitoring.
However, as with anything, it is always best to contact your healthcare professional for the best advice.
Diabetes management when playing rugby
Type 1 diabetes on and off the pitch
Off the pitch, diabetes management will depend on what time of day you are scheduled to play football.
On the pitch, short sprints may increase the amount of glucagon that is being released and subsequently will raise blood glucose levels. Therefore, if your interaction in the game consists mainly of these short sprints with the period in between being largely inactive, it is highly possible that your blood glucose levels will be higher at half time than it was at the start of the game. However, this will vary from person to person. Also, people that play in positions that mean you are continuously moving throughout the game will most likely experience a steady reduction in their blood sugar levels throughout the session.
Managing type 1 diabetes on match day
There are ways to reduce the chance of hypo, including adjusting your insulin doses in the build-up to a game. However, you must discuss this with a healthcare professional first as the advice given for this is assessed on a case by case basis.
If you find that your blood sugars have fallen throughout the game, then a hypo treatment should be consumed to stabilise your blood sugar levels.
You should be testing your blood sugars before and after the game, as well as at half time; this will help you understand how they are reacting to the exercise and assist in determining a trend. You will also need to make sure that your levels are high enough at the start and at the middle of the match to keep you going through each half.
Managing your blood sugars for a game of football is a tricky thing, and you will need to accept that finding that winning formula may take some time. However, it is very important that before making any changes to your insulin doses that you talk to your healthcare professional before doing this to get their advice.
Type 2 diabetes and football
If you have been prescribed insulin or insulin stimulating medication then you may need to add to your carbohydrate intake or reduce the dosage of these medications. However, you need to speak to your healthcare professional before making any changes to the dosage of your medication.
If you have a blood sugar testing machine, make sure you are testing your blood glucose levels frequently during and after you exercise to keep a track of whether your blood sugars are dropping.
One last tip
You ought to take particular care of your feet during periods of exercise. So purchase football boots that are comfortable and consistently check your feet for any changes.
SEE ALSO